TESTIMONIALS
We bought with Jim Holmen. His communication is top notch. We had so many questions and he answered them with ease and a smile every time. He is also great with negotiating and getting quick responses. We are so happy with our purchase and so glad...

— Matt & Tabitha, Dayton, 2020

Jason is wonderful!! He gets the job done no matter how tough it is. We will be forever grateful for the job he did for our family! Jason, thanks again for all your hard work.

Our experience with The Kraemer Homes Team was 100% positive. I was dreading the thought of moving, but Jason made it as painless as it could possibly have been. He was very supportive, and very patient, as was the rest of his...

— Lori & Charles, Woodbury, 2020

Jason was awesome! He put together a tour of properties during the pandemic... which was really hard to accomplish with all the restrictions, and time constraints. Ultimately he found me the house I've been looking for, for years! ...

Jason and team did an amazing job with the sale of my home. They took a very hands-on approach to getting my home sold with very little effort from me. They did so well, my place sold on the first showing! I would highly recommend them to anyone...

— Kurt, Columbia Heights, 2020

We were selective about who we wanted to work with because this was our third move and we had worked with other experienced realtors (now retired). After finding our dream home, our offer was accepted because the selling agent felt more comfortable...

— Paul & Nissa, New Hope & Minnetonka, 2020

Jason was great to work with! He was completely honest with us during the whole experience and we had fun looking at houses with him.

The Kraemer Homes team is wonderful to work with. We cannot say enough good things about Jason and Jim, but we can try. They are knowledgeable, professional, and friendly, but above all, committed. Our home buying process took a little longer than...

— Andy & Lindsey, Robbinsdale, 2020

We loved working with Jason. He gave us a "best estimate" guess on how much to list the house for and we got no offers. No surprise-the place needed lots of TLC, Ended up with one offer which we accepted and closed about 5-weeks ago....

— Travis, Minneapolis, 2020

We have worked with Jason and his team twice now; once as first time home buyers, and again when selling our home to build a new one. We have had an excellent experience every time. We felt confident in their work and appreciated the helpful...

— Tony & Brittney, Golden Valley & Woodbury, 2019

I don't even know where to start. Jim is such an awesome person and was so helpful during our home search. He definitely went above and beyond for us. Our first day of looking we went and looked at like 10 houses or so from Shakopee all the...

— Jared & Michele, Eden Prairie, 2019

Jason and Jim are the best in the business!

I cannot say enough how pleased we are with the Kraemer Homes Team! From the very first conversation with Jason, the advice he gave us in preparing our home for sale, to how it was advertised, to the handling of the sale, I strongly believe that the...

— Dan & Wanda, Crystal & Maple Lake, 2019

Jason and his Team are hard-working, thorough, responsive, and dedicated. They gave great advice on prepping our home for sale and made all the complexities of selling a home seem easy. Excellent marketing helped the house sell quickly!...

— Mark & Nancy, Minneapolis, 2019

Jim Holmen was a great asset to my home buying experience. He was quick to respond to questions and kept us well-informed of all the steps along the way.

— Corey & Anna, Andover, 2019

Jason was very knowledgeable about the housing situation in the Twin Cities. He suggested a series of fixes and touch-ups after my house was a rental for 9 years that dramatically improved the sales price of my house, and was up front about all of...

Jason had sold my Mother's home a few years ago. When we decided to sell our home, we thought of Jason right away. He provided an excellent marketing plan to feature the qualities of our home of 22 years. We were pleased to work with Jason's...

— Craig & Sharon, St Louis Park & Maple Grove, 2019

I cannot say enough how pleased we are with the Kraemer Homes Team! From the very first conversation with Jason, the advice he gave us in preparing our home for sale, to how it was advertised, to the handling of the sale, I strongly believe that the...

— Dan & Wanda, Crystal & Maple Lake, 2019

Jason and Jim were very helpful with the purchase of our first rental property. Not only did they provide expertise in the real estate market but also provided insights from a financial investment standpoint. They helped us understand what was...

— Brett & Amy, St Louis Park, 2018

Jason and team were wonderful to work with. They all took the time to answer every question thoroughly. Jason provided great explanations of the process of selling our home. The team were all extremely prompt with all communications with us, making...

— Tyler & Emily, Robbinsdale, 2018

We want to thank Jason Kraemer for all of his assistance during the sale of our townhome. Being out of state, Jason made the process as easy and painless as possible and we truly appreciate all the work Jason did in coordinating the different...

— Brian & Jenna, Eagan, 2018

Jay was extremely helpful in every step of the sale. My home needed a lot of work before sale, so his guidance and experience really helped me feel like I was heading in the right direction.

— Kevin, Minneapolis, 2018

Liz and I really appreciated James' honesty when we were walking through homes. James would let us know when a house wasn't worth it and would reassure us that there would be a better house if we kept looking. We also appreciated James' willingness...

— Nick & Liz, Big Lake, 2018

Great team!

— Thomas & Kathryn, Plymouth & Maple Grove, 2018

I just completed my third drama free transaction with Jason's help. Jason heads off and prevents foreseeable problems, and I can trust him to effectively manage any unexpected issues that arise!

— Brad & Jen, St. Paul, 2018

My wife and I had a great experience with Jason's team. We had become accidental landlords with a townhome my wife had from before we were married. We were upside down on it when we got married and had rented it for three years hoping...

— Graham & Andrea, Coon Rapids, 2018

Jason helped us with the sale of our mom's townhouse. We couldn't have asked for a better realtor to assist us through the process. He even went above and beyond his responsibilities when a last minute issue arose at the townhouse on the day of...

— Dorene, Monticello, 2018

I had a wonderful experience with Jason and his team. Jason is an honest, dedicated professional who is passionate about what he does, and he's put together a team of people he trusts who share the desire to offer the same exceptional service...

— Kate, Shakopee & St. Paul, 2018

Highly recommend. Wonderful group of people and team. Thank you for your time and effort. Very appreciative.

— Craig & Jennifer, Centerville, 2018

I had a great experience with The Kraemer Team. Jim was able to answer my many questions (and I ask way more questions than average), and if it was a question he didn't immediately know the answer to, he would look into it and get back to me in a...

— Alyssa, Bloomington, 2018

After doing some online research on several realtors, we narrowed it down to a few that we met with in person. We knew we liked Jason the minute we met him. He was very professional and organized and he wasn't pushy, which we liked! After we listed...

— Adam & Stephanie, Maple Grove, 2018

Jason and Jim are just the best! Choosing to work with them will be the wisest decision you will make. We have worked with a number of different realtors in the past, so we know the difference between the best, great, ok, and terrible. We have sold...

— Jon & Brianna, Maple Grove, 2018

Jason is absolutely my agent of choice. He was recommended to me by a friend when I was looking to buy a house. Jason was friendly, knowledgeable, and flexible and made my home-buying experience seamless. About 2 years later, when I was moving out...

Jason Kraemer and his Team are remarkable. Once again Jason helped me sell our home and purchase a new one. I've worked with Jason for the 9+ years in Minnesota. He was with me when I moved my Family here from Chicago and now 3 homes later,...

— Joe & Nancy, Eden Prairie, 2017

As a first-time homebuyer there was a lot I didn't know about the home buying process. I mainly worked with James Holmen, but I know Jason and the rest of the Kraemer team were working for me behind the scenes. James was very patient with me and my...

— Liz, St. Louis Park, 2017

Jason was great! He was always available and very responsive to listening to my opinions. With his knowledgeable and expertise we sold in less then a week.

— Cindy, Brooklyn Park, 2017

The Kraemer Team are second to none. They made a very stressful process as smooth as it could possibly be. Very prompt when responding no matter what time of the day. We had a great time looking at potential homes with both Jason and James. So much...

— Corey & Crystal, Coon Rapids & Blaine, 2017

Jason and The Kraemer Team went the extra mile to help us find a home that was just the right fit. They were informative, patient, and very available throughout the whole process. We are so thankful we were referred to them!

— Meghann, Minneapolis, 2016

What a smooth and fabulous experience I had with these easy going, fun, and thorough group of people. I had no idea what I was in for when buying my first home. Jim and Jason made it so easy and timely and always had my back 100%. Thanks team! I...

— Kelly, Brooklyn Park, 2017

My wife and I couldn't be happier with the experience we had working with Jason Kraemer. As first-time homebuyers, we were intimidated by the prospect of owning our own home. It was clear from the first time we met Jason that he was knowledgeable,...

— Elliot & Lindsay, Blaine, 2017

We can't say enough about Jason and his team. This is the second time we have sold a home with Jason and have been so happy with the service we have received. They truly know how to market a home. We have everyone we know that Jason is the only to...

— John & Amy, Maple Grove, 2017

Big thanks to Jason Kraemer for all the help in getting our rental property sold quickly and above asking price! His consultation on fixes prior to listing, his attention to detail throughout the process, and his counsel during the negotiation were...

— Ben & Annie, St.Louis Park, 2017

I frequently purchase investment real estate almost every year, lately I have been going through Jason Kraemer with Keller Williams and I have used other colleges of his such as Michelle Seery. I would highly recommend both of them as they both are...

— Zach, Minneapolis, 2017

Jason was very helpful in finding me a home. Even though it took about two years to find my ideal home, he always checked in and scheduled showings. ​

We had a great experience with Jason and wouldhighly recommend him. On the selling side, his suggestions helped us stage thehouse in a way that looked amazing. The pictures that were taken looked veryinviting and professional. He did a very good job...

— Donnie & Amy, Chaska & Victoria, 2017

Jason is amazing. This was our second time working with Jason in the last few years, and he made the process extremely smooth. Everything from working with us and our schedule for showings, to getting our house on the market, to closing. Jason is my...

— Andy & Courtney, Monticello, 2017

Jason Kraemer was integral in finding our home. At the start, we were all over the map in every sense. Literally, from North Minneapolis to South/Southwest to West. Figuratively, from lofts to duplexes to single family houses. Additionally, we were...

— Damon & Carla, Minneapolis, 2017

Jason Kraemer was highly recommended to us by a friend who had worked with him when one of her friends was selling his parents' home in South Mpls. She was impressed with his professionalism and marketing expertise. We interviewed several...

— Don & Barb, Plymouth & Chaska, 2017

Jason was recommended by three different coworkers that all enjoyed their experiences with him. He lived up to everything they said. He was very knowledgeable, professional and patient. He was also a very laid-back, down to earth guy you can easily...

— Matt & Shannon, Farmington, 2016

Jason was always willing to go the extra mile for his clients, from overseeing the movers, watering the house plants or sitting in for the closing. Jason is an outstanding realtor and goes above and beyond to help his clients.​

— Thomas, Maple Grove, 2016

Jason and The Kraemer Team were a joy to do business with. I needed help quickly setting up to be able to sell my house after I had relocated to Arizona. Jason got back to me right away and we were able to get the paperwork done before I left...

Jason is a highly experienced real estate agent for helping the buyers. He is highly efficient in knowing what specific type of house you are looking for by talking with you for about 30 minutes and it is highly likely that you will be able to find...

— Joe & Diane, Plymouth, 2016

​Jason was absolutely wonderful to work with in purchasing our home. He was extremely knowledgeable about the housing market and the overall process guiding us through as needed. Jason helped us make the right decision for us and we ended up with...

— Jeff & Rochelle, Minneapolis, 2016

The most impressive thing with Jason is his responsiveness - weekdays or weekends he was always responding to our requests in a very timely fashion - nothing better when you need information or re-assurance. We would recommend Jason to anyone.

— Kim & Heather, Maple Grove, 2016

We love working the Kraemer Team. Over the past few years they have helped us buy and sell one home and most recently buy our new home in Eden Prairie. Both Jason and Michelle were very helpful with our cross country move. They were flexible,...

— Gent & Kim, Eden Prairie, 2016

Jason assisted my husband and I in our search for the perfect first home! Even after our offer had been accepted on a home and I had a mini panic, Jason still made time for us last minute on a weekend to look at additional homes to put my mind at...

— Emily & Adam, Minneapolis, 2016

Jason helped us build ourhome 4 years ago and recently helped us to sell our starter home we had beenrenting for the past 5 years. He is extremely knowledgeable, priced it rightand sold our home in 4 days. I am grateful for Jason because throughout...

— Matt & Kelly, Coon Rapids, 2016

We had a wonderful experience working with Jason during our home buying process in Minneapolis. Jason is an extremely knowledgeable real estate PROFESSIONAL. He was detailed, thorough, organized, and timely with all our correspondence. It's not...

— Emily & Isaac, Eden Prairie, 2016

When it comes to home finding it was stressful even to think about it but Jason was amazing from the first step. He is very hardworking, punctual, always available and your best advocate. Our home building experience was fabulous thanks to Jason.

— Love & Ruchi, Medina, 2016

Jason and Michelle are true professionals and offer great customer service, follow through and reliability. I would definitely recommend them to anyone and if it ever comes down to selling our property and buying a new property we will go through...

— David & Maha, Eden Prairie, 2016

We couldn't have had abetter experience than we did with Jason and his team. In the past I had dealtwith a friend's recommended realtor and had an ok experience. This time wethought we would go out on a limb and conduct some online research and came...

— Ryan & Meaghan, Maple Grove, 2016

We worked with Jason and Michelle to sell our home in East St. Paul and purchase our new home in Apple Valley. We had a lot of odd situations occur while we sold our home and Jason was extremely helpful helping us troubleshoot them. Our home sold in...

— Mike & Nikki, Apple Valley, 2016

I just want to thank the entire Kraemer team for making the process of selling my townhouse such a breeze! Jason kept me up to date and informed on what to expect through the whole process. I was nervous about my house not selling but with the help...

— Crystal, Rosemount, 2016

We have used Jason twice to sell a home and he's not your typical realtor that promises a high price. He prices to sell the house/condo quickly.

— Jason & Jenell, Minneapolis, 2016

In the world of real estate, there are endless options forpeople wanting to "help" when it comes to buying & selling ahome. Jason Kraemer sticks out above the rest. From the initial visit to thefinal closing, he & his team executed the details &...

— Brian & Carissa, Vadnais Heights, 2016

We had a wonderful experience both buying and selling with Jason. Jason is extremely professional and knowledgable. His experience and expertise helped us sell our home quicker than we could have ever imagined, and his excellent negotiating skills...

— Anthony & Megan, Maple Grove, 2016

Jason we can't thank you enough for the pleasant and professional process of selling our home. We had met you briefly previously and were impressed so naturally we called you. From beginning to end nothing but perfection. the amazing part was the...

— Gary & Diane, Shakopee, 2016

Jason's expertise and experience in both the home buying process and the features and layout of homes was extremely helpful to us, as first-time home buyers. In addition to being very knowledgeable Jason was also personable, and really cared and...

— Christopher & Jennifer, Savage, 2016

The sale of my home was particularly challenging because it was a divorce situation. Jason went above and beyond to bridge the communication gap between me and my ex-husband, ensuring that we were all on the same page and included in all of the...

— Shannon, Eden Prairie, 2016

My family and I were extremely pleased with Jason's concern about the best possible experience in the sale of our house. From the very beginning he led us through the process of deciding on a sale price, made certain that all inspections were taken...

— Vivian, St.Louis Park, 2016

We have known Jason for quite a few years, but hadn't worked with him before. He is the most professional and courteous realtor I have worked with. Jason took the time to listen to what our needs were and also our wants for a new house and he was...

— Paul & Shelly, Lakeville, 2016

Jason has been phenomenal to work with, both in my experience as a seller and as a buyer. When working with Jason, you are engaged with a true professional and expert in real estate. He is eager to share his industry knowledge and insights with you,...

— Emily, Minneapolis 2016

Both Jason and Michelle did a great job in helping us find our new home in Minnesota. Relocating across the country is always a difficult process and Jason made the process much easier than anticipated. He listened to our needs and helped us find...

— Kevin & Tara, Woodbury, 2015

Our experience with Jason selling our was awesome! Jason is very knowledgeable, straightforward and definitely always there for his clients. He knows what should and shouldn't be done to get the house on the market as quick as possible. He did...

— Dave & Kim, Oak Grove, 2015

Ican't say enough good things about my experience with Jason and Michelle. I've known Michelle for several years and that's why I picked Michelle and Jason. I was really nervous about selling my home and what all I would have todo to make it...

— Sara, St. Paul & West St. Paul, 2015

Comprehensive, efficient, fresh, respectful land sincerely outstanding are just a few words I would use to describe Jason and Michelle's approach to finding my wife and I a home this past spring. Their integration of smart technology into their...

— Brandon & Sarah, St. Louis Park, 2015

TheKraemer team is hands down the most professional, knowledgeable, and down toEarth group of realtors I've ever had the pleasure of working with. I can'timagine selling a property without their guidance and professional marketing.Jason seems to...

— James, Minneapolis, 2015

Whenwe listed, we used the best price from a town house in our complex. We werecertain they did not get the asking. Well, we needed more! Then we gottwo purchase agreements. Jason courageously went back and forth between the twopotential buyers and...

— Brian & Mary, Maple Grove, 2015

Jason was the perfect realtor to deal with in the sale of my townhouse. I thought that I had some minor updates I should do to my place, but he told me they weren't necessary -- that the important thing was to get my place on the market right...

Jason was recommended to me by my mortgage broker, who happens to be my oldest friend. Right off the bat, we were very impressed with his wealth of knowledge about the market and professionali sm. We found a house we liked within hours of signing...

— Chad & Kendra, Champlin, 2015

Buying and selling a home are transactions unlike any other the average person will undertake in their lifetime. When you consider the how foreign and intimidating the bevy of contracts, filings, licenses, financial intricacies, etc. required to...

— Ryan & Karen, St. Paul & Roseville, 2014

Jason definitely knows what he is doing. He's extremely hard-working, prompt in responding to all questions, and very informative (as I was a first time home buyer.) He was recommended by friends and I was immediately impressed. Just make sure...

— Jessica, Minneapolis, 2014

Jason and Michelle are both extremely responsive to their client questions, thoughtful and pros at their jobs! I am so thankful that my home sold in 3 days! I was impressed with Jason's professionalism and help in making me feel assured of the...

— Laura, Bloomington, 2014

We had Jason both sell our home and find us a new home. He was honest, straightforward, accessible, extremely knowledgeable and professional. He knew exactly what had to be done with our lenders, title company, home owners association, inspectors,...

— Thuong & Tatiana, 2014, Maple Grove

We used Jason's services in buying a property recently and found him to be very attentive to our requests and needs. He handled the transaction for us in a very prompt and thorough manner. His attention to detail is to be commended and he has proven...

— Scott & Penny, 2014, Bloomington

My husband and I first met Jason Kraemer through friends and family over ten years ago. When it came time to start our home search, there was no trepidation to partner with someone we knew. Jason came highly recommended and with good reason - he is...

— Kyle & Corrie, Forest Lake, 2014

Jason is an incredible realtor. We had been thinking about selling our house for a few years before we finally listed it. During that time, we contacted Jason on occasion to ask questions and get his opinions on what we could do to improve our...

— Nate & Kim, Minneapolis, 2014

Jason and Michelle did a great job marketing my condo this past year and had great insight on what the listing price should be to bring in multiple offers. I ended up selling it for more than I was expecting. The entire selling process was...

— Shannon & Jose, Maple Grove, 2014

Jason was the second realtor we met with when we decided to purchase a home. He was focused on our needs and wants right from the beginning, and worked hard to make sure that homes we were seeing met our needs. Jason took us to see nearly 50 homes...

— George & Kandace, Golden Valley, 2014

We want to thank Jason and Michelle for doing such a great job marketing our home. It started with your input on staging our home. We feel that removing a number of items, such as the china cabinet, made a huge difference since most of our rooms...

— Deb & John, Rogers, 2014

Jason took us full circle through the home ownership experience. As first time homebuyers, Jason provided valuable observations and guidance while we were looking at homes to help us find something that would work for us. He was also sure to explain...

— David & Jamie, Lino Lakes, 2014

After living in our home for 36 years and raising two girls, we decided it was time to retire and downsize. After meeting with Jason, we knew we had found the right agent for the job. He and his team came in, took professional pictures, adding tent...

— Amy & John, Maple Grove, 2014

Dear Jason and Michelle, We really want to thank you guys for all your help during the home-buying process. We really would have found it tremendously difficult without you. You made what could have been a very stressful process much easier to...

— Andrew & Sophie, Falcon Heights, 2014

Jason was awesome to work with from beginning to end. I have worked with many realtors over the years and Jason is by far superior in terms of communication, marketing and generally understanding and being realistic about the housing market. Even...

— Maureen, Maple Grove, 2014

My experience with Jason in selling my condo was outstanding. He exemplified all the critical traits that I was looking for, integrity, market knowledge, excellent marketing, timely communication and responses to any questions I had. He deliverers...

I have worked with numerous Realtors in the past and hands down Jason is the best! He is very thorough taking the time to explain the process and what to expect from initial listing to final sale. He was especially good at protecting our interests...

— Marv, Maple Grove, 2014

I've worked with Jay on a professional level for years. This summer I was able to work with him during the process of selling my home and buying a new one. Jay walked us through everything and treated us with respect on the sale of our existing...

— Bud & Shannon, Eden Prairie, 2013

My experience working with Jason and his team to sell my home was positive from start to finish. I was nervous and anxious being a homeowner selling a home from several hours away. He put me at ease the entire process. He was great to communicate...

— Jen, Brooklyn Park, 2013

Our experience selling our house with Jason Kraemer went smoothly. He gave us great advice on what to do with our home to make it more attractive to a buyer. Thanks to Jason, our house sold in 4 days!

— Allen & Julie, Coon Rapids, 2013

Jason did a wonderful job in helping us sell our home, and buy a new home. In what can be a terribly stressful situation, Jason was able to explain everything in a way that was clear and not overwhelming. We interviewed multiple agents before this...

— Corey and Crystal, Coon Rapids, 2013

After working with Jason I sold my home in 3 days and found my new home shortly after and was able to close both homes on the same day. My experience with Jason was a good one, I found him professional, hardworking and he always got back to me when...

— Patty, Eden Prairie, 2013

Jason helped us buy our first home in Minnesota and was willing to talk us through the whole process- from qualifying for a mortgage to finding the right neighborhood. He was really easy to work with and was extremely responsive. We changed our...

— Sarah & Kori, St. Louis Park, 2013

Jason did such a phenomenal job of both preparing our house for sale and negotiating the inevitably bumpy ride of finding buyers and finalizing a close. Ours was a somewhat complicated sale after we inherited a home, needed to close quickly, and...

— Hilary, Puthida & Anders, Maple Grove, 2013

Jason and his team were fantastic at selling my previous house and finding my current home. The staging and marketing for my house was great. Within a short period of time I had multiple showings and two offers; one for full asking price! Jason and...

— Aaron, St. Louis Park, 2013

Jason did a great job working with me to get the house I really wanted. I called him up on a Wednesday, got into see the house Wednesday night and put together an offer on Thursday. He provided really practical insight and knowledge all along the...

— Julie, St. Louis Park, 2013

We could not have asked for a better real estate agent! Jason was very attentive to our requests but always kept our heads out of the clouds. Even though we were not available at the normal business hours, he made plenty of time to sit and talk...

— Dan & Tuladai, Brooklyn Park, 2013

I would highly recommend Jason Kraemer as a real estate professional. There is no one out there that knows more about the housing market and getting your property viewed, shown and ultimately sold. In addition, he is extremely personable,...

— Ben & Annie, 2012 Fridley

We would just like to say thank you for finding us our dream home! We love it. From the first time we called you in March to the closing in December, you were a pleasure to work with through the entire home buying process. We appreciate your...

— Darcy & Darian, Eden Prairie, 2012

For both the selling of the old and buying of new house, Jason helped to make sure the closing process was smooth with few, if any surprises.

— Jim & Heidi, Plymouth, 2012

Jason was a wonderful asset to have during our home buying and selling process. He was very patient and knowledgeable about our abundance of questions. He was flexible and willing to accommodate our schedule and needs. Lastly, we really...

— Todd & Meredith, Rogers, 2012

We give Jason and his team very high marks for helping us sell our old house and buy a new one in record time. Their help in staging our old place was first rate, and we sold after only a few days on the market. As a homeowner with a family, one...

— Paul & Jodi, St. Paul, 2012

Jason is a highly energetic and hard working individual. He helped me find our first home in Minnesota when we moved there in 2005. I was under a time crunch and was not very knowledgeable about the area. He gave me great professional guidance...

— Sam & Phyllis, Coon Rapids, 2012

Jason was the perfect fit for helping us find our first home. As first time home buyers, my husband and I knew nothing about buying a home. Jason was so wonderful through the whole experience. He explained everything so well and made us feel less...

— Courtney & Andy, Monticello, 2012

We have used Jason in the past to purchase a home, and recently used him again to sell that home, which was successfully done in 11 days! He has a professional photographer to highlight the best features of the house and gave great suggestions for...

— Joe & Nancy, Eden Prairie, 2012

Jason did a great job selling our house in about 3 weeks! He was great at being available when we needed him and stayed very connected with us through the whole process. We will definitely use Jason's expertise when we purchase our next home

— Luke & Lindsey, Brooklyn Park, 2012

Jason did a wonderful job on assisting my wife and I in the sale and purchase of our 2 properties. From the moment that my wife and I met him we knew that he was the one that we wanted to represent us. His organization, due diligences, quick...

— Ben & Jaime, Minnetrista, 2012

Once we realized that house just didn't exist without mountains of compromise, Jason had us meet with builders until we found one that built us the exact house our family needed. Jason was awesome through the build process with many great ideas...

— Matt & Kelly, Andover, 2012

I would highly recommend working with Jason when planning to buy or sell a home. Overall, the phrase I would use to describe him was experienced professional. Jason spared no expense in making sure my home was marketed in the best possible light,...

— Dan & Katie, Brooklyn Park, 2012

Jason, Thanks so much for all your help and advice. I would not have decided to sell if it were not for your email explaining how the current interest rate environment and the value of our property is worth pursuing a sale. Thanks for presenting...

— Melaku, Maple Grove, 2012

Jason came highly recommended by one of my co-workers. We met with several realtors to find the right fit as we faced a sea of homes that were not selling in our neighborhood. We picked Jason because he was realistic, confident, and his experience...

— Kirk & Melissa, Woodbury, 2012

Jason was hardworking, organized and professional. He made himself available when we were. He made the home buying process as easy as possible.

— Casey & Joe, Maple Grove, 2012

Jason helped me find my first home and was an indispensible asset to my experience. I don't know the exact number, but I know we looked at a lot of homes. I really had no clue what I was looking for, which certainly didn't help Jason, but it didn't...

— Adam, Albertville, 2012

Jason is an awesome realtor. His care and consideration that he puts into his work from the very first meeting to signing the final purchase agreement is second to none. He was there whenever we needed him and made the buying process very easy.

— Kara & Jay, Blaine, 2012

Jason is an excellent realtor and made buying our first home a fun learning experience. Jason often offered insight and context to the market and to home buying process, while never pushing us for a decision. Jason encouraged our researching and...

— Gentrick & Kimberly, Mendota Heights, 2011

Our home search involved two working parents with three young children that expanded over 150 miles away from our intended new location. Jason was able to show us many homes within our limited time frame and was always well prepared for each...

— John & Annie, St. Michael, 2011

Jason Kraemer was very honest and truthful to all my needs in looking for and buying a home for me. I had an excellent experience in buying a home with Jason and I would be happy go back to him for future house buying and will refer him to friends...

— U Sang, Brooklyn Park, 2011

As first time homebuyers, we had a lot of questions and were a little nervous about starting the process, but Jason answered all of our questions and gave us a good overview of how and when everything happened. Throughout the entire process, Jason...

— Genevieve & Ricardo, Savage, 2011

Jason helped us find a home and did an awesome job! We did not have very much time until we had to find something and a set price range and we felt very confident he would help us! He was always willing to bring us to as many houses as we wanted and...

— Luke & Jessica, Coon Rapids, 2011

Selling a house can be a stressful, let alone in the depths of the worst recession since the Great Depression of the 1930's. Jason worked his magic and sold our house. Granted that was his job, but he did it in the worst of times, did it in a very...

— Pat & Len, Burnsville, 2011

Jason helped us purchase our first single family home and we quickly found out we had a lot to learn about the home buying experience. He walked us through the entire process, and was very patient along the way. He helped us find a great home and...

— Tom & Liz, Farmington, 2011

We had worked with Jay in the past and used him again to sell our St Louis Park home, which was on a busy road and right next door to a foreclosure, so we were a little worried. But using his stager and professional photographer, we made the house...

— Wade & Kt, St. Louis Park, 2011

We had owned our first home in Brooklyn Park for 12 years and we were ready to move up. We met with a number of realtors, but they just were not the right fit. We were ready to give up when one of my colleagues referred us to Jason! We knew he would...

— Tonja & Marty, Brooklyn Park, 2011

While the short sale has become commonplace in the real estate industry, it was my first time as a seller. I came to learn how complex short sales are and even so, Jason and his team made the sale happen. The requirements, documents, lender...

Jason helped us buy a banked owned property, which by nature had many questions. He was able to answer most of these questions very quickly. If he couldn't answer a question, he had the business contacts to get an answer in a short period of...

— Peyton & Gayle, Maple Grove, 2010

In the real estate world, it is very obvious that Jason has a ton of experience and is extremely knowledgeable. It is a rare occurrence when an issue or question comes up and he does not have an immediate answer. However, when they do come up, he...

— Kevin, Prior Lake, 2010

As first-time homebuyers, Jason helped make our experience fun, educational, and stress-free. He was always available to answer our questions and offered great advice. Jason demonstrated professionalism throughout the entire process. My wife and...

— Paul & Sara, Eagan, 2010

We were looking at buying our first house and had already been down the block with no success. I got Jason's name from a friend and it was a whole new experience from then on. He was a seemingly never ending resource of information. Being new at...

— Ted & Stephanie, Coon Rapids, 2010

Jason helped us with the purchase with our first home six years ago and when it was time to move up to something larger, we knew who to call. After a short phone conversation with Jason about what we wanted, Jason took us on a tour of about ten...

— Jake & Lisa, Elk River, 2010

Jason is amazing! We rushed to market with only a few months left to get the first time home buyer credit, but with Jason we knew we could meet the deadline. We put him through his paces, viewing over twenty houses in a single day. Jason was...

— Quentin & Melinda, Crystal, 2010

Jason helped us to purchase our first home, a townhouse, five years ago. Since then we've outgrown our home by two children. My husband and I work on opposite ends of town and we wanted to explore various neighborhood options within the metro...

— Jeff & Charlotte, Edina, 2010

We recently enlisted Jason to sell our downtown condo and we were extremely impressed by his professionalism, market knowledge and attention to detail. Through his exceptional marketing techniques and talent for negotiation, he was able to generate...

— Ben & Annie, Minneapolis, 2010

After 8 years in our "starter home" my wife and I decided to look at new homes to possibly take advantage of a buyer's market and a recent tax rebate for move up/repeat home buyers. However, we were not sure if we wanted to sell our first home or...

— Trevor & Taelor, Little Canada, 2010

My husband and I did some research on local realtors and found Jason. We met with him and shortly afterward, we were on our way to viewing houses, but did not feel pressured to buy a house before we were ready. We found the house that we wanted and...

— Sarah & Vladimir, Shoreview, 2010

Jason was extremely professional in preparing our house for sale. He made some simple recommendations that we feel made the house more appealing to prospective buyers. The online elements of the listing were great. The pictures showed the house...

— Terry & Carol, Minnetonka, 2010

Jason was definitely born to sell real estate. He sold our Maple Grove townhouse in four short days in an overly saturated market. I can best describe him as a pricing/marketing genius and it is no surprise that he is one of the top realtors in the...

— Chris & Kelly, Maple Grove, 2010

We were trying to sell our very unique home in a very unstable economy, which is not a good combination! Jason recommended the listing price for us and we were able to sell the home within a week at full asking price. Jason went above and beyond to...

— Ryan & Jenny, St. Louis Park, 2009

Both my sister and I bought homes using Jason as our Realtor and Jason is by far the best we have worked with. He is a complete professional, and someone we would highly recommend. There were some issues with my sister's home purchase in that...

— Jose & Veronica, Roseville & Minneapolis, 2006 & 2009

We had thought about moving for a while and after talking with a few people, Jason came highly recommended. We talked and he put us at ease in terms of what to expect, what to do to get our house ready to sell, and what we should be looking for in a...

— Thanh & Stefanie, Crystal, 2009

Buying and selling a home as a newly married couple, Jason was able to guide us through the process and answer all questions and concerns we had. We were pretty overwhelmed and short on time, but Jason really took the edge off the buying side by...

— Andy & Megan, Edina, 2009

Transferring due to a job relocation and having to move my whole family while working on the road was stressful enough, and having to look for a new home in a different state just added to it. Jason made this difficult transition a whole lot easier....

— Joe & Nancy, Eden Prairie, 2009

Jason was great to work with when buying our first home. He made the house hunting experience far less stressful than I thought it would be and he also made it fun. Jason was very honest while showing us houses and pointing out things we...

— Adam & Lindsey, Plymouth, 2009

This was my second home purchase with Jason and the results were the same – all around great service! He was patient with us through our search to make sure we found the right home and fit for us. Jason makes sure his clients understand all...

— Jason, Richfield & Plymouth, 2003 & 2009

I was a 1st time home buyer who scoured the market for over four years. During that time, Jason would keep in touch, but unlike most Realtors, Jason waited for me to tell him when I was ready instead pushing and showing me houses that didn't fit....

As first-time homebuyers, we were looking for many things in our Realtor. We wanted to feel like they knew what we really needed and wanted. We wanted them to be available when we found a house to look at. We wanted them to be knowledgeable about...

— Gregg & Nickie, Blaine, 2009

Working in the mortgage industry as an underwriter and processor for many different clients, you begin to develop opinions on certain people and positions within the industry. I have always worked with realtors and didn't have a very good opinion...

— Brent & Janine, Bloomington, 2009

One of Jason's greatest assets is his knowledge of the area. He was instrumental in helping us find the right home in the right neighborhood with the right schools. He is a consummate professional and knows his industry inside out. He was very...

— Eric & Diane, Plymouth, 2007 & 2008

Jason Kraemer certainly is a Twin Cities Super Real Estate Agent! We have worked with Jason in purchasing, selling and then purchasing again and could not be more pleased. Jason is very professional, extremely knowledgeable and a skilled negotiator....

— Sean & Stacie, Robbinsdale & Maple Grove, 2002 & 2008

After having my house on the market for nearly a year with a different realtor, I hired Jason. He was remarkable! He gave me some simple suggestions to stage the home. He took fantastic pictures of the place and put them everywhere online. They...

— Pat, Columbia Heights, 2008

Jason helped us along the way with marketing and selling our house. That was great, yes, but for me the highlight of his involvement was in the last two weeks, regarding the buying part of the process. He helped us not only in a difficult situation,...

— Fernando & Maria, Oakdale, 2008

Working with Jason to purchase a home could not have gone better. In addition to being first time home buyers, we were moving across the country and needed to find someone we could trust to look out for our best interest. Jason came highly...

— Mike & Meghan, Minneapolis, 2008

Our experience looking for a home with Jason was excellent. He has a great ability to connect with people and really understand their needs. During our search he showed us numerous homes helping us to better understand exactly what we wanted in a...

— Jon & Debbie, Champlin, 2008

Our house is beautiful, and we appreciate all of the legwork that Jason did for us during our whirlwind buying trip to MSP. We feel that Jason worked very hard for us to find our home especially given the time constraints we had. We are definitely...

— Jeff & Trish, Plymouth, 2008

Thanks to Jason for all of his hard work. We have enjoyed a nice amount of showings, especially given the market. His marketing strategy has been phenomenal and we would recommend his services to all of our friends in Minnesota.

— Michael & Qiana, Maple Grove, 2008

Through his extensive marketing and knowledge of the real estate business, Jason was able to sell our townhouse in a matter of months. This essentially was an incredible feat, because it was just as the market was taking a turn for the worst in...

— Ryan & Mychelle, Inver Grove Heights & Eagan, 2007

When my future wife and I were looking for a house after I had moved to the Minneapolis area, we were fortunate to be referred to Jason as our real estate agent. His knowledge of the market in the metropolitan area was very astute, and he really...

— Chris & Teresa, Plymouth, 2007

I was buying my second house when I had Jay as my realtor. It was important to me to have someone with experience and good opinions to help with the process, and Jay definitely has that. We looked at quite a few houses and I bought a nice house with...

— Wade, St. Louis Park, 2006

Not only did Jason sell our home way down in Faribault in record time for a great price, he also negotiated a great price on our new home. We love our new home and have Jason to thank for it!

— Ron & Jan, Faribault & Shakopee, 2005

Jay did a great job marketing, giving me suggestions on how to present my home and sold it in five days after 35 people looked at it for more than list price. He also sold my future wife's home in the same time frame for the asking price. I would...

— Scott, 2005, Bloomington

Jason Kraemer represented me for both the sale of my home and purchase of my new home. Although four other townhomes in my complex were in competition with me, Jason's innovative marketing expertise and superb salesmanship brought in a solid,...

— Pam, Eagan & Woodbury, 2005

My experience with Jason exceeded my expectations. I have been fortunate to have him represent me on more than one real estate transaction. Both of my transactions were purchases and everything went smoothly. In addition to my real estate purchases,...

— Mark, Minneapolis, 2005

Our family recently relocated from California & Jason played a key role in helping us. We worked together for four months so I feel that we really know Jason well. I appreciate his tireless effort to make sure we found the right home. His...

— Lawrence & Karina, Minneapolis, 2004

Jason worked with me for a long time & after considering condos, townhomes and single family homes, we found the perfect four bedroom home in St. Louis Park. Jason thoroughly explained the process and guided me from the initial search all the way...

— Dave, St. Louis Park, 2004

Jason was great to work with from start to finish. We looked for a while before we found the right home in the area we liked and Jason negotiated the best deal for us. Even after the close, Jason showed he was still there for us. Shortly after we...

— Chad & Brenda, Lakeville, 2004

Jason listed our triplex in Uptown for sale and we couldn't have been happier. After just a few weeks we had a great offer and ended up with a sale price more than 10% above appraised value. We're sure that the great marketing tools that Jason...

— Jarrod & Kevin, Minneapolis, 2004

Jay did a great job in finding us a home. He knew exactly what we were looking for and was very knowledgeable. During the search process he was very patient and answered any and all questions we had. I would recommend Jay to anyone needing help...

— Nate & Kim Walsh, 2004, Minneapolis

Our experience working with Jason exceeded our home buying expectations. In the past we felt that we could not get all the answers that we were seeking as we moved through the purchasing process, but while working with Jason we felt very comfortable...

— Chris & Janet, St. Michael, 2004

After consulting with Jason for a few months, we stumbled upon a townhome we loved on our own, but still felt like we needed to work with our own agent. We didn't feel comfortable with the builder's representative and wanted to be sure our interests...

— Jeff & Charlotte, Eden Prairie, 2004

Working with Jason was everything we had hoped. He helped us receive top dollar for our townhome listing while we looked for a new home in the southwest suburbs. We looked for what felt like a pretty long time and when we found the perfect home,...

— Brian & Ellen, Plymouth & Chanhassen, 2003

When I decided to sell my townhome, I wanted to work with a realtor that would handleas many details of the process as possible without my involvement. I interviewed three realtors from different companies and chose Jason because I was impressed...

— Karl, Maple Grove, 2004

Jason's expertise and professionalism are second to none. We had two houses to sell and one to buy, so there was much to coordinate. We sold one of our houses in less than a week, which took the financial pressure off the purchase of our new home....

— Brad & Megan, Eden Prairie, 2003

As a first-time home buyer, I started out feeling pretty overwhelmed but Jason really put my mind at ease. I thought house-hunting would be stressful, but the process was actually fun and couldn't have gone smoother! Jason helped me find the perfect...

When my buddy and I decided to buy a house we knew our buddy Jason had plenty of expertise and experience. We told him what we were looking for and he set up viewings in the areas we wanted with the features we needed. It was a huge plus that he...

— Jason & Jason, Richfield, 2003

I used Jason to buy an investment property and he was awesome at guiding me through the process and making sure I didn't over pay for the property. He is very professional and knows how to negotiate a great deal. Thanks Jason!

— Chad, Brooklyn Park, 2003

In2003 we decided to upgrade to a larger house. While wewere concerned about the timing of selling our current house and buying a newhouse, Jason made the process feel like a walk in the park and we managed tobuy and sell within a two week period....

— Brett & Susie, Minneapolis, 2003

As a first time home buyer, I didn't have a clue on how to even start. Jason sat down with me and carefully explained how the process works. I then told him what I was looking for and right away he had at least a dozen houses to look at. Jason...

— Eric, St. Michael​, 2002

I was looking for an investment property and after a lot of searching Jason and I found one that was exactly what I was looking for. He wrote a great offer with my wants and needs in mind and I am very happy with the results. I have since referred...
Blog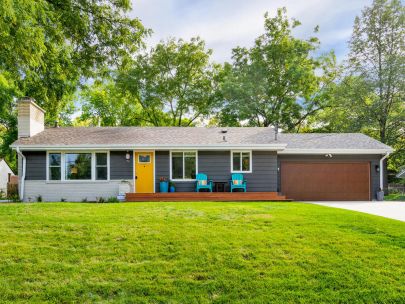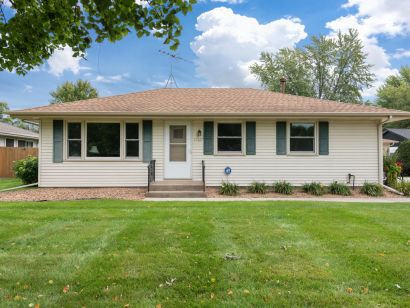 Posted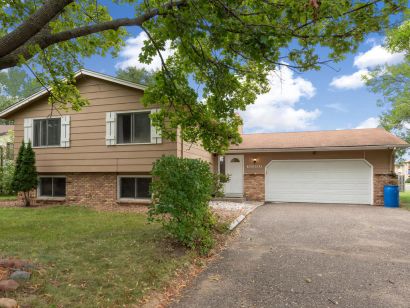 Posted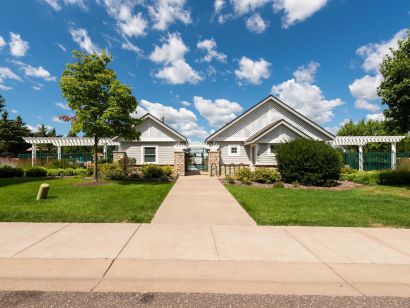 Posted
The data relating to real estate for sale on this web site comes in part from the Broker Reciprocity Program of the Regional Multiple Listing Service of Minnesota. Real estate listings held by brokerage firms other than Northstar are marked with the Broker Reciprocity logo and detailed information about them includes the name of the listing brokers. Information Deemed Reliable But Not Guaranteed. All properties are subject to prior sale, change or withdrawal. Neither listing broker(s) nor the site owner shall be responsible for any typographical errors, misinformation, misprints and shall be held totally harmless. ©2020 Regional Multiple Listing Service of Minnesota. All rights reserved. By conducting a property search on this site, user agrees to EULA found on: http://www.northstarmls.com/wp-content/uploads/2015/08/EULA.pdf
Updated: 29th September, 2020 12:42 AM (UTC).